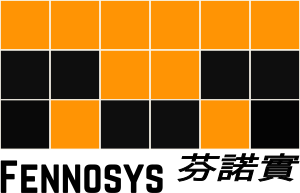 Contact Information
Finland
Fennosys Oy
Veneenrakentajankuja 1, 10210 Inkoo, Finland
Taiwan
25141
新北市淡水區蕃薯里 水碓25巷22號1樓
芬諾實有限公司
Fennosys Ltd.
Shuidui, xiang 25, nr. 22, 1F
Tamsui District, Fan shu li
New Taipei City 25141
Taiwan (R.O.C)
Communication
Telephone:
+886 9 84286020
Email:
info@fennosys.fi
Twitter:
https://twitter.com/fennosys

Services
c1.fi - Client 1st Email Service
c1.fi is our new security and reliability focused email service:
Webmail interface:

Strong encryption and digital signature support (PGP)
Email
Contacts
Calendar

AcriveSync over https for syncing native clients (email, contacts, calendar)

Works for example with Apple iOS and most Android devices

IMAP over TLS, connectivity for external email clients like:

Apple mail
Thunderbird
Sylpheed

Service implementation with focus on reliability and security:

Redundant design
Encrypted data storage
Protected infrastructure
Homepage hosting
Currently we support modx based dynamic sites and static sites.
.fi Domain Distributor
Fennosys Oy is a registered .fi domain distributor.
Client Side Computing
Fennosys Oy has experience on light weight Linux (c1/Gentoo) based client side solutions.
Typical system consists of two interconnected server nodes and a console system (for local administration and local system activation).
High Availability Firewall
Local network shares (Samba + LDAP)
Management node (Linux / Remote desktop)
Backup system (Bacula)
WireGuard based management VPN
Some optional functions:
VPN Access
NextCloud
Virtual Windows 10 workstations
Remote Desktop environment
ERP
Database serves
Maintenance is offered as service.